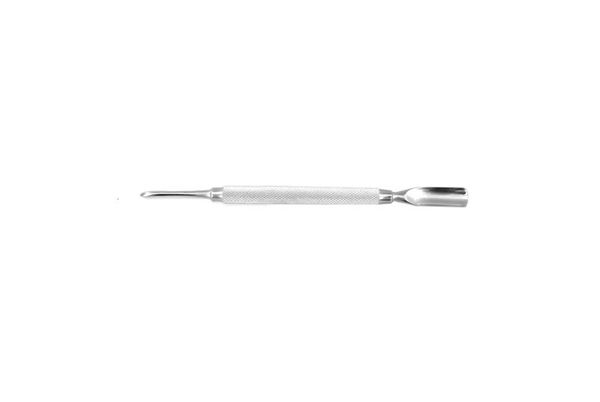 Charisma Cuticle Pusher
Charisma Nail Innovations Cuticle Pusher is made of excellent quality stainless steel, this will eliminate rust. This implement is sanitize-able and soak-able. Ergonomically shaped to reduce wrist tension. The 9 mm. spoon end can be used to gently push back the cuticle. The slant end of the pusher is to remove pterygium, without damaging the natural nail.
Usage: Perfect tool for preparation of the natural nail before manicures or artificial enhancements.